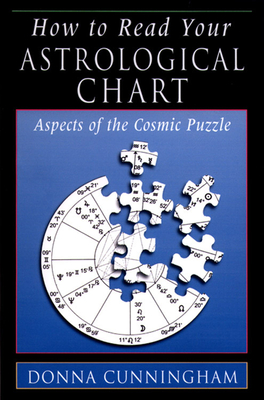 How to Read Your Astrological Chart (Paperback)
Aspects of the Cosmic Puzzle
Weiser Books, 9781578631148, 203pp.
Publication Date: October 1, 1999
* Individual store prices may vary.
Description
Donna Cunningham lays out a workable system for reading charts in this latest of her twelve published volumes. It isn't a cookbook, but more of a driver's manual, as she offers her unique spin on the favorite question asked of conference speakers: How do you interpret a chart? The book offers fresh and often pungent insights into planetary types, missing or weak features, and other facets of the horoscope that shape our character and actions. Index. Bibliography. Charts.
About the Author

Donna Cunningham, MSW, was an internationally respected astrologer and author of 16 books on metaphysical topics. Listed in several "Who's Who" volumes, she has given seminars around the world and won the prestigious Regulus Award for her contributions to the field at the 1998 United Astrology Congress. She also had a Master's Degree in Social Work from Columbia University and over 30 years experience in counseling people. Donna's Red Wheel/Weiser title, How to Read Your Astrological Chart, is highly recommended for the intermediate student. She passed away in July of 2017.