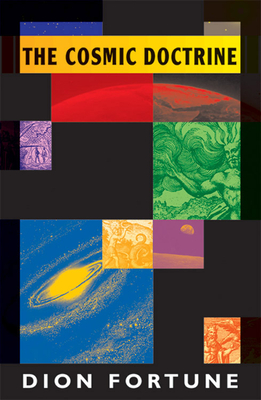 The Cosmic Doctrine (Paperback)
Weiser Books, 9781578631605, 112pp.
Publication Date: January 15, 2000
* Individual store prices may vary.
Description
Over seventytwo years ago, beginning at the Vernal Equinox in Glastonbury, Fortune started receiving communications from the Inner Planes concerning the creation of the universe, the evolution of humanity, natural law, the evolution of consciousness, and the nature of mind. This is her record, in a revised edition, and includes previously unpublished material that is still relevant today!
About the Author
Dion Fortune (1891–1946), founder of The Society of the Inner Light, is recognized as one of the most luminous figures of twentieth-century esoteric thought. A prolific writer, pioneer psychologist, powerful psychic, and spiritualist, she dedicated her life to the revival of the Western Mystery Tradition. She was a member of the Order of the Golden Dawn, whose members included at various times such people as A. E. Waite, Aleister Crowley, and W. B. Yeats.