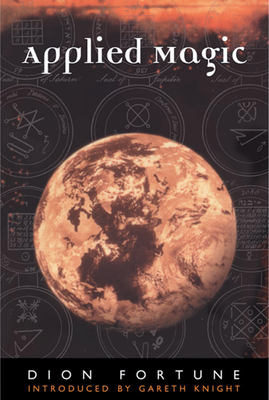 Applied Magic (Paperback)
Weiser Books, 9781578631858, 136pp.
Publication Date: August 13, 2000
* Individual store prices may vary.
Description
Applied Magic is a selection of Dion Fortune's writings on the practical applications of magical and esoteric techniques. Everyone has the ability to access the invisible planes of existence a whole kingdom of mind and spirit which cannot be perceived with the physical senses. Fortune provides invaluable guidance to anyone intent on increasing their inner awareness. She declares, "Esoteric tradition admits of no exclusiveness; it is the very essence of its spirit that it blasphemes no God that has been hallowed by our devotion. It sees all religions as the expressions of our spirit rather than the personal revelation of a jealous God to His chosen people. It suffers from neither superstitious awe nor bigoted fear."
About the Author
Dion Fortune (1891-1946), founder of The Society of the Inner Light, is recognized as one of the most luminous figures of 20th-century esoteric thought. A prolific writer, pioneer psychologist, powerful psychic, and spiritualist, she dedicated her life to the revival of the Western Mystery Tradition. She was also a member of the Order of the Golden Dawn, whose members included at various times such people as A.E. Waite, Aleister Crowley, and W.B. Yeats.

Gareth Knight is one of the major occult practitioners and authors of today. His many books include Experience of Inner Worlds, Magical World of the Tarot, and Secret Tradition in Arthurian Legend.

or
Not Currently Available for Direct Purchase