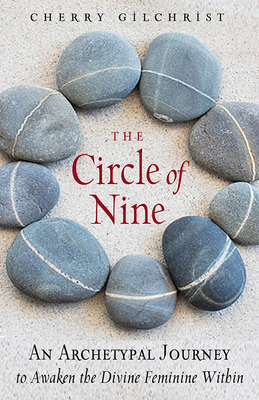 The Circle of Nine (Paperback)
An Archetypal Journey to Awaken the Divine Feminine Within
Weiser Books, 9781578636327, 272pp.
Publication Date: September 1, 2018
* Individual store prices may vary.
Description
As women seek to cultivate an understanding of their lives, a mythological model can provide a tool for self-discovery and realizing individual potential. The Circle of Nine presents nine archetypes that represent different, but equally important aspects of the feminine psyche. They portray both the life of the individual and the story of woman as a whole--a circle of ever-changing patterns that is a source of wisdom and inspiration.
Three Mothers, three Queens, and three Ladies form the circle. The Great Mother nurtures her children with a love that embraces the cycle of life; the Queen of the Night transforms the raw energy of instinct into skill and vision, and the Lady of the Hearth brings warmth and creativity into the home. By recognizing these and the other six archetypes of the circle, women can hold up a mirror to their souls to gain new perspectives and to unlock their potential.
Drawing from history, her work with women's groups, and contemporary observations, Cherry Gilchrist presents a mythology that explores the psychology of the modern woman. Her analysis, interpretations, and practical advice help to unravel the mystery of the divine feminine and provide a useful guide for daily life.
About the Author
Cherry Gilchrist is a writer and lecturer and a long-time participant in Western traditions relating to Kabbala, meditation, and hermeticism. She is a graduate of Cambridge University, UK, in English and Anthropology, and holds a post-graduate diploma from the University of Bath Spa in Cultural Astronomy and Astrology. As an author, Cherry has published widely on mythology, traditional culture, and inner traditions. She writes both for adults and for children, and has won a UK Reading Award for her Calendar of Festivals. Her books include The Elements of Alchemy, Stories from the Silk Road, The Circle of Nine and Divination. Many of her titles have been translated into other languages, including Italian, French, German, Spanish and Portuguese. With something of the merchant also in her blood, she has for many years visited Russia in search of beautiful lacquer miniatures and the rich heritage of Russian folk lore and craft, making a total of nearly sixty trips to Russia. She ran a Russian arts gallery in the city of Bath, England, for a number of years, and has put on leading exhibitions of Russian folk art at museums and galleries. Cherry is also a well-known lecturer, a popular speaker on Russian art and culture and inner traditions. Cherry has visited Russia over fifty times, and has researched its traditional lore as well as dealing in Russian arts and crafts, and staying on many occasions in a wooden village house deep in the Russian countryside. During her contacts with artists and villagers, as well as with museum experts and ethnographers, she not only discovered much about the regional traditions of Russia, but experienced some of them at first hand. She visited a shaman in Siberia, took part in the Maslnitsa festival in Moscow, and celebrated New Year traditional style, in the depths of a frozen forest. Cherry now lives near Stroud, in Gloucestershire, with her partner Robert, an artist. She enjoys travel, and has visited destinations as far apart as Samarkand, Easter Island, and Ethiopia. She also loves music, especially singing early music, walking in the countryside, and cookery.
Praise For The Circle of Nine: An Archetypal Journey to Awaken the Divine Feminine Within…
"Cherry Gilchrist skillfully opens the
Circle of Nine
so that all women may deepen their connection to the sacred feminine mysteries that the Nine Sisters weave for us." --
Caitlín Matthews
, author of
Sophia: Goddess of Wisdom
— Reviews
"Walt Whitman boasted that he contained multitudes. Cherry Gilchrist modestly confines herself to nine feminine archetypes, yet they embody every role a woman may play, the myriad relationships she may have, her essential emotions, and her deepest thoughts. Reading this book, I experienced profound recognition and revelation. Cherry offers insights on how we may use the divine forces within us to reveal our truest selves." --
Mary Cutler
, BBC scriptwriter & Anglican Lay Preacher
— Reviews
"Change happens when women gather together.
The Circle of Nine
is a beautiful book that assists women coming together to consider the feminine from a spiritual perspective. It provides poetic portraits of nine archetypes that can be used for both personal meditation as well as empowering connection. It's a wonderful source for women's interests and needs." -
Carol S. Pearson
, author of
Persephone Rising: Awakening the Heroine Within
— Reviews
"Cherry Gilchrist's book is an intelligent exploration of feminine archetypes, plumbing mythology, history, and personal experiences.
The Circle of Nine
is an insightful and judgment-free examination of these archetypes that offers an opportunity for self-exploration." -
Foreword Reviews
, 2018
— Reviews
"Gilchrist evokes the "magic power of three times three" in this women's spirituality system . . . grounded in nine mystical female archetypes . . . each of [the] queens, ladies, and mothers is given symbolic imagery, common human experiences, and teaching anecdotes from Gilchrist's own life. [W]ell-organized and relatable." – Publishers Weekly
— Publishers Weekly