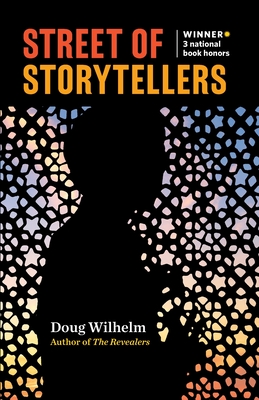 Street of Storytellers
Paperback

* Individual store prices may vary.
Description
Notable Social Studies Trade Book, awarded by National Council for the Social Studies and The Children's Book Council
Gold Medal, Young Adult Fiction, Independent Press Awards
Silver Medal, Teen Fiction, Benjamin Franklin Awards, Independent Book Publishers Association
YA Fiction Book Award, Independent Book Publishers of New England
Indie Editors Choice, Kirkus Reviews
An American kid, in a place he doesn't understand.
This multicultural thriller for YA and adult readers is about three families across two cultures. It's about the power of music, the impacts of extremism, an ancient true story - and taking the risk, even when it's big, of thinking for yourself.
Luke blames his parents' divorce on his dad's obsession with finishing a book about a lost civilization in a dangerous part of Asia. But his father wants his son to understand, so during a school holiday he brings Luke to Peshawar, the legendary frontier city in northwest Pakistan. Luke refuses to learn anything about his dad's project; instead he's drawn into the strange, intriguing Old City, where a violent new extremism is on the rise. He's dazzled by a rebellious girl, Danisha, but they can't ever be seen together. He's recruited by her brother to assist the jihadis - but he also bonds with Yusuf, an Afghan refugee who knows what could happen. Then there are the musicians Luke befriends, and a warmhearted Sufi teacher who opens his eyes.
This is an adventure book that's about something. Once you start reading, it will grip you till the end.
Rootstock Publishing, 9781578690169, 230pp.
Publication Date: September 10, 2019