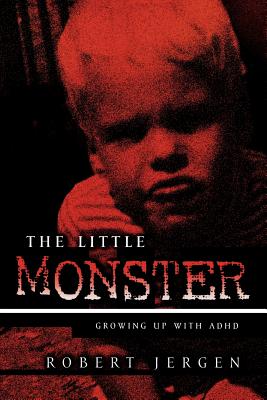 The Little Monster
Growing Up with ADHD
Paperback

* Individual store prices may vary.
Description
Diagnosed with ADHD while he was a struggling college student, Robert Jergen's incredible life story progresses from being a happy child who enjoyed school and wanted to learn to a state of withdrawal and depression because of the constant reprimands from his parents and teachers. By eighth grade, Jergen had twice tried killing himself. By college, he was an alcoholic. Finally, when he thought he was going to end up in a white padded room, he was diagnosed with ADHD. Years of pain, anguish, frustration, anger, and rejection were suddenly explained. Jergen describes how he turned ADHD into an asset that enabled him to get his Ph.D. in half the time as his non-ADHD peers, become a tenured associate professor at age 34, publish five books in two years, and--most importantly--find peace and happiness. Jergen presents ADHD from the view of the child who actually has it and illustrates how constant academic and social failures can gradually wear away at the child's self-esteem and feelings of self-worth. The Little Monster is a valuable tool for any parent, professional, or individual who is touched by ADHD or similar conditions.
R & L Education, 9781578861040, 200pp.
Publication Date: January 1, 2004
About the Author
Robert Jergen is an associate professor at the University in Wisconsin. He has and studies ADHD. He can be reached at RobertJergen@yahoo.com, and would greatly appreciate your thoughts regarding this book or about ADHD in general.