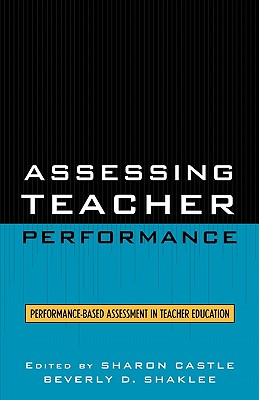 Assessing Teacher Performance (Paperback)
Performance-Based Assessment in Teacher Education
R & L Education, 9781578864188, 216pp.
Publication Date: April 1, 2006
Other Editions of This Title:
Hardcover (4/1/2006)
* Individual store prices may vary.
Description
What does performance-based assessment in teacher education mean? How can colleges and schools of education bring together faculty across programs and within programs to develop and implement a performance-based assessment program for their candidates? This volume is designed to share elements of effective performance-based assessments, examine the issues related to credibility of the evidence from performance-based assessments, and provide practical examples of works in progress from initial licensure through advanced-degree programs in teacher education.
About the Author
Sharon Castle is associate professor of elementary education at George Mason University in Fairfax, Virginia. She has been heavily involved in research and development of Professional Development Schools and performance-based assessment of teacher candidates. She is a member of the NCATE Board of Examiners. Beverly D. Shaklee is a professor of curriculum & instruction and director of the Center for International Education at George Mason University in Fairfax, Virginia. She is well known for her work in performance assessment and gifted education, both in the United States and internationally.