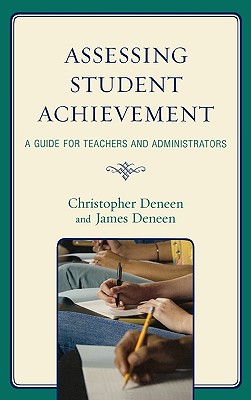 Assessing Student Achievement (Hardcover)
A Guide for Teachers and Administrators
Rowman & Littlefield Education, 9781578868094, 207pp.
Publication Date: May 19, 2008
Other Editions of This Title:
Paperback (5/28/2008)
* Individual store prices may vary.
Description
School administrators and teachers are being challenged on many fronts to demonstrate accountability through assessment, from early childhood through secondary education. Despite an explosion of demand, the underlying principles of sound assessment such as the valid use of examination results, their reliability, their efficiency in terms of teachers' and students' time, and their ethical use are often neglected. Addressed to in-service and pre-service teachers and administrators, this book reorders educational priorities, emphasizing the relation of what is taught to what is tested, educationally sound and effective preparation for assessments, exploring alternatives to paper and pencil tests, the appropriate interpretation and use of test results, communicating the meaning of assessment results to parents and communities, and using program evaluation to improve learning. This book attempts to overcome the negative feelings that some educators have about classroom and standardized testing. By providing practical knowledge and real-life examples of how assessment and evaluation should shape student learning, the book enables readers to understand how assessment can be a powerful positive force for good in schools.
About the Author
Christopher Deneen is an associate professor and director of assessment for the Graduate School of Psychology and Education at Touro College, New York City. He has been a teacher and administrator in K-12 schools. James Deneen is a consultant to schools and other educational institutions. For some 25 years, he was a program director for the Advanced Placement Program and for the Division of Teacher Programs and Services at Educational Testing Service. Earlier, he was a teacher and administrator in K-12 schools and at several universities.