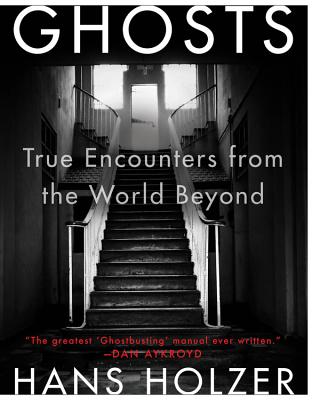 Ghosts (Paperback)
True Encounters from the World Beyond
Black Dog & Leventhal, 9781579124014, 768pp.
Publication Date: September 1, 2004
Other Editions of This Title:
Hardcover (1/6/1997)
* Individual store prices may vary.
Description
"The greatest 'ghostbusting' manual ever written."
-Dan Aykroyd

Hans Holzer was the world's leading authority and author in the field of ghosts and paranormal beings. This definitive volume, with a new introduction by Holzer's daughter, is the largest collection of his work ever published. In Ghosts, Dr. Holzer tells us how to find a ghost, how to communicate with a ghost, how to get rid of a ghost, and then he tells us about more than 150 stories of true encounters with ghosts. Featuring rare photographs of ghostly apparitions and visitations, Holzer presents fascinating case histories, tips on interpreting sounds and other signals from the beyond, and more. Not only does Dr. Holzer introduces us to visitors from the next dimension, he explains why they seek contact with our world. Ghosts is a must-read for all would-be ghost hunters and fans of the otherworldly.
About the Author
Hans Holzer investigated the paranormal all over the world, wrote more than 140 books on ghosts, the afterlife, witchcraft, extraterrestrial beings, and other phenomena associated with "the other side." He died in 2009. Alexandra Holzer, a scientific paranormal researcher, continues in her father's footsteps as a second generation ghost hunter.