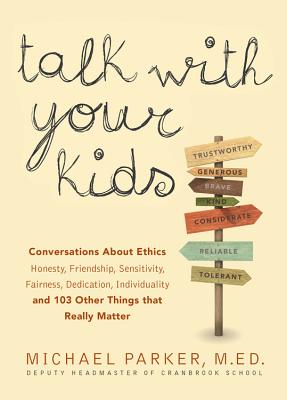 Talk With Your Kids (Paperback)
Conversations About Ethics -- Honesty, Friendship, Sensitivity, Fairness, Dedication, Individuality -- and 103 Other Things That Really Matter
Black Dog & Leventhal, 9781579129484, 256pp.
Publication Date: August 13, 2013
* Individual store prices may vary.
September 2013 Indie Next List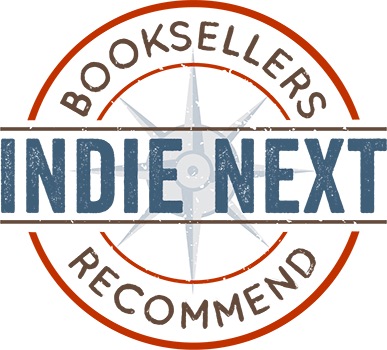 "Guidance through conversation is a key theme of this book. Just expecting your child or teen to make a good decision is really not enough. But talking about ethics and morals can help give children and teens a foundation to start building his or her ethical pathway through life. Open one of the questions Parker proposes and see whee the conversation takes your family. This book seems like a great resource for parents to carry around for conversations not only at the dinner table, but on the commute to school and waiting for sports events to begin. I think it will also be a great resource to look at from time to find a fiction book for family reading that tackles one or more of the issues Parker presents. Parents, Guidance Counselors, and teachers have a new place to turn for ideas when they are trying to guide children and students through the maze of decision making about life's situations small and big."
— Connie Griffin, Bookworks, Albuquerque, NM
View the List
Description
A guide for parents to help their children better understand the world around them by helping them think through the questions they face regarding honesty, friendship, sensitivity, fairness, dedication, individuality and 103 other character-building issues

Many families and almost all schools spend a great deal of time developing children academically, but studies show tht scholastic achievement is not the only key to future success. Developing non-cognitive skills, which children often learn from their parents, is equally relevant.

Talk with Your Kids prompts thoughtful and effective discussion between parents and children by posing 109 open-ended questions. Many of the questions reflect situations immediately relevant to kids, such as cyber-bullying, cheating in school or in sports, accepting differences, illegal music downloads, what defines lying, and making choices about drugs and sex.

Other questions ask kids to consider larger dilemmas, such as medical ethics and medical testing, declaring war, crime and punishment, eating meat, and more. Parker also offers suggestions to parents on how to keep the conversations going and encourage kids to think more deeply about an issue. Throughout the book are questions based on the theories of famous ethicists and philosophers, including John Stuart Mill, Immanuel Kant, Thomas Hobbes, and Jean Jacques Rousseau.

Best-selling parenting books such as How Children Succeed and Nurtureshock emphasize the importance of strong values in a child. The conversations in Talk with Your Kids help parents achieve this goal.
About the Author
Michael Parker is the author of seven works of fiction, most recently the critically acclaimed novel The Watery Part of the World. His work has been published in the New York Times, the Washington Post, the Oxford American, and many other magazines. He is a recipient of a National Endowment for the Arts fellowship, an O. Henry Award, a Pushcart Prize, and three lifetime achievement awards, including the North Carolina Award for Literature. He teaches in the MFA writing program at UNC–Greensboro and lives in North Carolina and Texas.


Praise For Talk With Your Kids: Conversations About Ethics -- Honesty, Friendship, Sensitivity, Fairness, Dedication, Individuality -- and 103 Other Things That Really Matter…
**STARRED REVIEW**
In this surprisingly funny book, novelist and educator Parker (deputy headmaster, Cranbook Sch., Sydney; Doppelganger) provides parents with a neat tool for introducing conversations involving moral and ethical concepts. Aimed at children ages ten to 15, 109 brief numbered scenarios in three categories are presented and address topics such as lying, stealing, drugs, money, and more. Never pedantic or out of touch, the author has a singularly humorous way of making the topics not only relevant but also slightly dangerous and exciting. Some entries give a familiar concept a modern twist (Robin Hood stealing from the rich to give to the poor becomes redistributing a jerky millionaire's wealth), and some are rooted in daily life ("Your sister's rabbit dies when she is away. Should you replace it with an identical bunny?").
VERDICT If parents can heed the author's advice ("If you?are speaking more than your children, you are speaking too much"), the practicality and relevance of the topics will have kids debating in no time. For younger children, go with Ian James Corlett's E Is for Ethics, but for those with older kids, this title is a must-have.