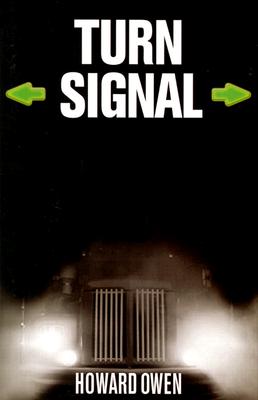 Turn Signal (Hardcover)
Permanent Press (NY), 9781579621032, 224pp.
Publication Date: June 1, 2004
* Individual store prices may vary.
or
Not Currently Available for Direct Purchase
Description
In Speakeasy, Virginia, everyone knows Kenny Stone. He'd had his ups and downs, Some still remembered the fatal act of teen-age carelessness, the unfulfilled athletic promise, how he gave up on college and his first wife spectacularly gave up on him. But by age 46, he'd straightened himself out, had a new family and a job that kept up with a slightly uncomfortable mortgage. Kenny might have coasted through the rest of his life, content with his hard-won comfort, if that damned old man--was he his muse or his worst enemy?--hadn't appeared out of the twilight alongside Interstate 64. The moment Kenny pulled his 18-wheeler off the highway to pick up the scraggly hitchhiker, everything started to change. By the time the old man had dissolved back into the fog, he had taken Kenny Stone's peace of mind with him, for he had reminded Kenny that he had once dreamed of being a writer. Worse, he placed upon him the curse of Never Too Late. Now, two years later, Kenny's world is fraying around the edges. His mortgage payments are behind and he seems to be falling behind elsewhere as well, neglecting both his children and his lovely and long-suffering second wife who believes in "for better or worse" but silently wonders "how much worse?" But Kenny Stone isn't worried. The old man left him something--the first few pages of a novel. Now, Kenny has completed it and, with the help of an old classmate, feels sure he will fulfill his destiny; a small-town Everyman getting a second chance at a dream. But before his quest is realized, he will discover the cost his dream carries, for the must take account of all that is dear to him and decide if he is willing to pay that price. Kenny and those aroundhim--and one editor in particular--will come to understand that Kenny Stone would kill to be a writer.

Advertisement