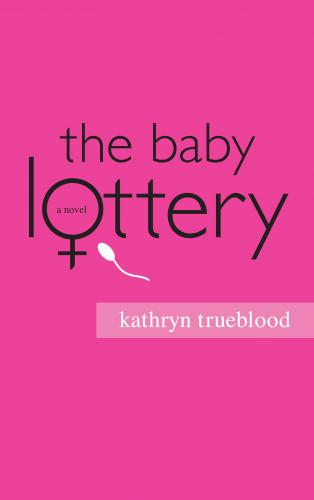 The Baby Lottery
Hardcover

* Individual store prices may vary.
Description
Five women, friends at college, find their interlocking relationships strained when one of them, in her late thirties decides to have a second trimester abortion after delaying the decision in hopes that her husband will change his mind. The novel records the voices of her four friends as they struggle to bridge the gap between what they think they should feel and what they discover they do feel. The friends are Nan, an obstetric nurse; Anastasia, a businesswoman; Jean, a former social worker; and Virginia, a community college professor. These women have all wrestled with and are still engaged by the questions of careers vs motherhood, marriage vs divorce, and pregnancy vs abortion. These are the issues that lie at the heart of this novel and make it so relevant for so many women. In The Baby Lottery, women's lives contrast painfully and inevitably: one woman has repeated miscarriages; another has an abortion; one woman chooses to remain single; another stays married for security. Ultimately, like Nan, the reader may see why some friendships deteriorate and others prevail.
Praise For The Baby Lottery…
From Publishers Weekly
Despite its whimsical title, the tone of Trueblood's debut novel is anything but lighthearted. Rapidly approaching 40, five college friends find their bonds sorely tested when Charlotte, an alcoholic, opts for an abortion rather than facing the wrath of her happily child-free husband. Jean, a former social worker whose infertility has resulted in the end of her marriage, offers to adopt, to no avail. As the reactions of all are registered in turn (including proudly single Tasi), there are revelations of past abortions. But Charlotte is a cipher, as are the secondary male characters. And when OB nurse Nan, a married mother of two, reflects on women's reproductive history, or when Virginia muses at length about the difficulties of being a mother-writer, the book borders on Women's Studies 101.
Copyright © Reed Business Information, a division of Reed Elsevier Inc. All rights reserved.

From Booklist
Divorce, kids, careers, boyfriends, finding yourself—Trueblood's debut novel announces itself early on as mainstream women's fiction. Five college friends are nearing 40, and their lives haven't turned out exactly as planned. Virginia, recently separated, loves her son but is glad he is with Dad a couple evenings a week so that she can return to that unfinished novel. Jean couldn't have children, and now her ex has just announced that his new wife had a baby. Nan is a mom and an OB nurse who has seen her fair share of problem deliveries. Tasi is a career woman without kids. When Charlotte, the fifth in the group, drops the bomb that she has decided to have an abortion—in a latish stage of pregnancy—each friend reacts differently. The overarching message here is that no one woman deals with questions of identity and fertility in the same way, and though the reader might feel a bit beaten over the head with that message, Trueblood's sympathetic juggling between the various points of view proves an effective way of showing that simple formulas don't work for today's woman. Wilkens, Mary Frances
Copyright © American Library Association. All rights reserved
Permanent Press (NY), 9781579621513, 247pp.
Publication Date: July 5, 2007
About the Author
Kathryn Trueblood has been awarded the Goldenberg Prize for Fiction and the Red Hen Press Short Story Award. Her work is situated firmly in the medical humanities. Her most recent book, Take Daily As Needed, treats parenting while chronically ill with the desperado humor the subject deserves (University of New Mexico Press, 2019). Her previous novel, The Baby Lottery, dealt with the repercussions of infertility in a female friend group (a Book Sense Pick in 2007). Her story collection, The Sperm Donor's Daughter, takes a look at assisted reproduction and received a Special Mention for the Pushcart Prize in 2000. Trueblood's stories and articles have been published in Poets & Writers Magazine, the Bellevue Literary Review, the Medical Literary Messenger, Blood and Thunder, The Los Angeles Review, Glimmer Train, The Seattle Review, Zyzzyva, and others. She is a professor of English at Western Washington University and a faculty member of The Red Badge Project.
or
Not Currently Available for Direct Purchase