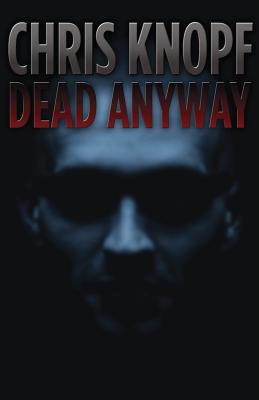 Dead Anyway
Hardcover

* Individual store prices may vary.
Other Editions of This Title:
Digital Audiobook (9/14/2012)
Hardcover, Large Print (2/22/2013)
MP3 CD (9/15/2012)
Compact Disc (9/15/2012)
Compact Disc (9/15/2012)
Description
Imagine this: You have a nice life. You love your beautiful, successful wife. You're an easygoing guy working out of your comfortable Connecticut home. The world is an interesting, pleasant place.



Then in seconds, it's all gone. You're still alive, but the world thinks you're dead. And now you have to decide. Make it official, or go after the evil that took it all away from you.



Arthur Cathcart, market researcher and occasional finder of missing persons, decides to live on and fight, by doing what he knows best - figuring things out, without revealing his status as a living, breathing human being. Much easier said than done in the post-9/11 world, where everything about yourself and all the tools you need to live a modern life are an open book. How do you become a different person, how do you finance an elaborate scheme without revealing yourself? How do you force a reckoning with the worst people on earth, as a dead man?
Praise For Dead Anyway…
"Ingenious plotting, breathless pacing." - The Boston Globe's 10 Best Crime Novels of 2012



"Knopf's tale is suspenseful from the get-go, with an intellectual, yet visceral, vigilantism coursing through the pages. In a major change in direction, the author of the "Sam Acquillo Hamptons Mysteries" never misses an angle and manages to weave a bit of humor into a storyline that could have been purely dark. This bodes well for a really good series and is reminiscent of Richard Stark's (aka Donald Westlake) Parker novels with a dose of Grosse Pointe Blank." - Library Journal, starred review



"An absorbing update of the classic film, D.O.A., that finds its author so completely in the zone that not a word is wasted, and the story seems to unfold itself without human assistance." - Kirkus, starred review



"Knopf reaches a new imaginative peak with market researcher Arthur Cathcart in this outstanding revenge novel." - Publishers Weekly, starred review



"...the novel generates enormous tension, and the mild-mannered number-cruncher is definitely an appealing hero. It's unclear if the novel is intended to be a stand-alone, or if it will launch a new series, but we'd very much like to see more of the engaging Catchart." - Booklist, starred review



"Dead Anyway is a perfectly rendered murder mystery with enough unpredictable twists and turns to satisfy even the most hardened aficionado of the genre." - NY Journal of Books



"Dead Anyway is one of those deceptive thrillers that seems to suck you in at the beginning and spit you out at the end, leaving you breathless with admiration for a job well done. It's really difficult to write a revenge novel that comes out feeling fresh, but much to my pleasurable surprise, Chris Knopf has managed to do just that." - Sacramento Book Review



"Dead Anyway is like a washer on spin cycle. It ramps up to speed quickly and doesn't stop until it spits every drop of emotion out of you. It is the perfect combination of stealth suspense and intellectual intrigue. Chris Knopf has written a compelling story that will leave you thinking long after you have finished." - Suspense Magazine



"With Dead Anyway, Chris Knopf has achieved a creative resurgence. Arthur Cathcart is an everyman and no man at once, and the unbridled desire for truth and vengeance that motivates his every move will resonate deeply with readers. Further, the writing is absolutely relentless, both in its action and emotional breadth, and Knopf masterfully infuses some of his trademark quirk and humor. The book is entirely satisfying as a stand-alone, but the obvious potential for future installments is almost as thrilling as the near three-hundred pages that set up that possibility…" - Hartford Examiner



"The plotting is ingenious, the book captivating. At the end, the author gives a hint of the direction in which he will go in the next book in this series, and I for one can't wait. Highly recommended." - Midwest Book Review



"Dead Anyway is an economics lesson deftly disguised as a superb crime novel." - Mystery Scene



"...nobody dislikes a revenge story, and this is a beaut. Knopf is clever, meticulous and patient." - Durango Herald




The Permanent Press, 9781579622831, 248pp.
Publication Date: September 15, 2012
or
Not Currently Available for Direct Purchase