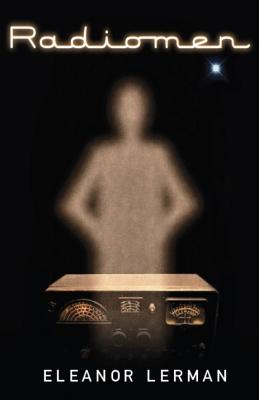 Radiomen (Hardcover)
The Permanent Press, 9781579623838, 288pp.
Publication Date: January 31, 2015
* Individual store prices may vary.
Description
There are two themes to Radiomen. First, if there are aliens interacting with our world they are likely just as confused about who or what God is as human beings are; and second, whoever they are, they're probably just as fond of dogs as we are.

Laurie works at a bar at Kennedy airport and doesn't remember that when she was a child, she met an alien on the fire escape of a building where her uncle kept a shortwave radio. The radio is part of a universal network of repeaters that is maintained by an unknown alien race; they use the network to broadcast prayers into the universe.

She meets a psychic, who is actually part of a Scientology-like cult called the "Blue Awareness," as well as a late-night radio host. All have their own reasons for unraveling the mystery of the lost radio network.

Laurie is given a strange dog by her neighbor, an immigrant and a member of the Dogon tribe—people who believe they were visited by aliens long ago and repeat a myth about how the aliens brought a dog-like animal with them. All Dogon dogs are supposedly descended from that animal.

As conflict develops between the Blue Awareness leader and the other characters, the Dogon acts as an intermediary between the humans, who want to understand why the aliens need the radio network, and the aliens, who need the humans to help them find a lost element of the universal network.
Praise For Radiomen…
"This novel has an inspiring premise and an even better plot. It's a hybrid between conventional novel and science fiction. At the end of any good book what readers ask themselves is, "What did it all mean?" and, more importantly, "What does it mean to my life?" These are questions that Radiomen asks in multiple ways." —NY Journal of Books

"Eleanor Lerman's odd, compelling novel can lay claim to showing its author's skill as a poet, especially in its bleak descriptions...Though the narrative proves engaging, it's the unconventional subject matter that proves most intriguing. Radiomen brings together an unlikely assortment of people and situations...Radiomen may be science fiction, but, hardly a predictable or typical example of the genre, it may well appeal to those who think they never would read such pop lit and enjoy it." —Joan Baum, NPR

"This novel is both a sharp send-up of Scientology and an intriguing aliens-among-us-tale."—Booklist

"As Lerman's entertaining second novel winds to its conclusion, it'll leave readers wondering if there might be life out there." —Publishers Weekly
or
Not Currently Available for Direct Purchase