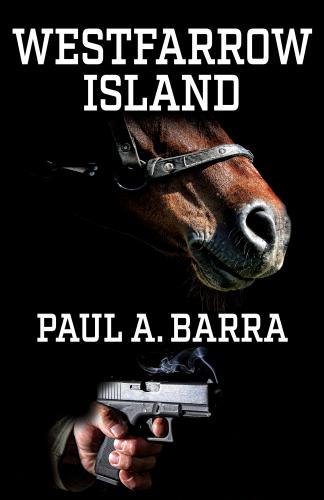 Westfarrow Island (Hardcover)
The Permanent Press, 9781579625696, 226pp.
Publication Date: April 30, 2019
* Individual store prices may vary.
Description
Big Anthony Tagliabue is a local character whose fiancée Agnes Ann owns a stable on the eponymous offshore island. She is secretly training a promising filly for the track when she discovers that Tagliabue also harbors a secret: he's a deep cover operative who is called to duty when a Russian spy ship transits the coast on her way back to St. Petersburg. Giselle, his enigmatic and exotic handler, intimates that his mission to rescue a defector from the Leonov might also ameliorate his thirst to find the killers of his mate. Agnes Ann is not so sure about Giselle. The result is a tense tale of high seas adventure off Georges Bank, racing drama at Saratoga, bloodletting in the north woods and intrigue on Westfarrow Island. Tagliabue is a bona fide modern day hero with a big right hand and a fast gun hand. His literary thriller will keep you reading in thrall until the last page.
About the Author
Paul A. Barra is a former naval officer, reporter and teacher who graduated with a BS from Niagara University and an MS from Loyola University of New Orleans. He was the senior staff writer for the Diocese of Charleston and an award-winning freelance magazine writer before becoming a full-time novelist. His four previous books have been shortlisted for the Thriller Award of the International Thriller Writers, the Chanticleer International Book Awards and the Tuscany Prize. Barra and his wife Joan have eight children and live in Reidville, South Carolina, with dogs, cats, chickens, alpacas and a burro named Cletus to guard them all. He invites you to kindly visit his website: paulbarra.com
Praise For Westfarrow Island…
The relentless action in the dual story lines keeps the reader engrossed. Barra offers it all: murder, smuggling, chase scenes, romance, and international intrigue. --Publishers Weekly
or
Not Currently Available for Direct Purchase