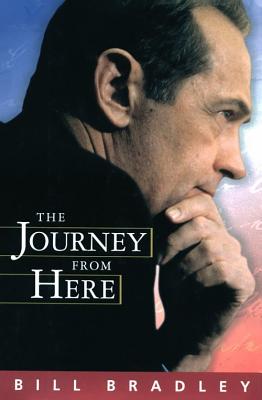 The Journey from Here (Hardcover)
Artisan, 9781579651657, 168pp.
Publication Date: September 26, 2000
* Individual store prices may vary.
Description
Bill Bradley ran for president, helped shape a national debate, and altered America's consciousness and views on universal health care, child poverty, race relations, gun control, and campaign finance reform. If anything, his thinking was ahead of the country's.
That experience forms the heart and soul of The Journey from Here, a compelling call to action from a man no longer campaigning for office, but still running hard for the ideas and principles that will define the very essence of this nation.
From the perspective of a year on the road, listening to Americans in all circumstances and walks of life, Bradley now reflects on the issues we need to confront head on. The Journey from Here is a call to each of us to be our best, from a public servant at his best: informed, thoughtful, candid, unwavering in his quest to "build consensus and advance our collective humanity a few inches."
About the Author
Bill Bradley was a three-time basketball all-American at Princeton, Olympic gold medalist, Rhodes scholar, member of the New York Knicks from 1967 to 1977 and two-time NBA champion; he was elected to the Basketball Hall of Fame in 1982. He served as United States senator from New Jersey from 1979 to 1997. Since leaving the Senate, he has been affiliated with Stanford University, the University of Maryland, and Notre Dame. Mr. Bradley is the author of Life on the Run, The Fair Tax, The Journey from Here, Values of the Game, and, most recently, The New American Story. He is married and has one daughter.
or
Not Currently Available for Direct Purchase