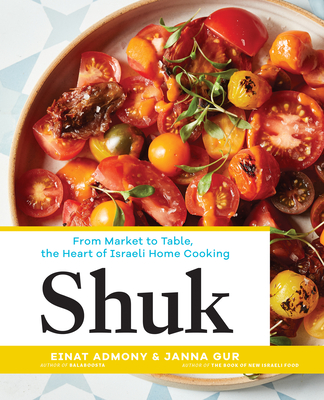 Shuk (Hardcover)
The Heart of Israeli Cooking
Artisan, 9781579656720, 320pp.
Publication Date: September 17, 2019
* Individual store prices may vary.
Description
Israeli food has become the it cuisine, with Israeli restaurants opening throughout the country. But what makes Israeli food so special? Israel is a culinary crossroads, a mishmash of foods best represented in its shuks, or markets, where foods from Yemen, Morocco, Bulgaria, Libya, Turkey, Russia, the Levant, and dozens more sit side by side to create a food culture unlike anywhere else in the world. Here, two leading female Israeli food voices present 140 home-cook-friendly recipes inspired by this singular cuisine.
About the Author
Einat Admony is the chef/owner of New York City's popular Balaboosta, Kish-Kash, and Taïm restaurants, which have been featured in The New Yorker, the New York Times, and New York magazine, among many others. When Einat is not at her restaurants or competing (and winning!) on shows like Chopped and Throwdown! with Bobby Flay, she can be found at home, cooking for the crowd of family and friends continually gathered around her dining table.
Janna Gur is the former editor in chief of Al Hashulchan Magazine, Israel's premier food magazine. She is the author of The Book of New Israeli Food: A Culinary Journey and Jewish Soul Food: From Minsk to Marrakesh.