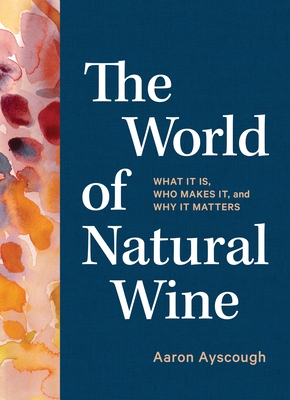 A Field Guide to Natural Wine
An Essential Guide to Understanding What It Is, Who Makes It, and Why to Drink It
Hardcover

* Individual store prices may vary.
Description
Natural wine is made from organically farmed grapes and without the use of additives or transformative winemaking procedures. Natural wine is the opposite of many wines you find these days, which are made from a random array of grapes and altered for color and taste to maintain consistency. Thanks in part to the farm-to-table movement, wine lovers are realizing that if they don't want to eat unnatural processed foods, why should they drink wine that has been processed with chemicals? A Field Guide to Natural Wine profiles the people, practices, history, and terminology of natural wine, and imparts natural wine know-how—from how to read the label to where to find natural wine and how to drink it. This incomparable visual guide will answer the key questions surrounding natural wine today: What's natural? What makes it different? Can I really drink it and not get a hangover? Where can I find it, and why is there not more of it around? This indispensable and enlightening tome will teach readers through text, photographs, graphics, and illustrations that natural wine is just wine—as it's meant to be farmed and pressed and tasted.
Artisan, 9781579659394, 448pp.
Publication Date: July 19, 2022
About the Author
Aaron Ayscough is a British American writer based in Paris. Since 2010, he has written a blog and newsletter about natural wine called Not Drinking Poison. His writing about wine and restaurants has appeared in the Financial Times, T: The New York Times Style Magazine, Eater, and Meininger's Wine Business International, among other publications. He is the English translator of two works by the French winemaker-scientist Jules Chauvet: Wine in Question and The Aesthetics of Wine. Ayscough has worked extensively as a sommelier over the past two decades, building wine selections for restaurants including Pizzeria Mozza (Los Angeles), Yard Restaurant (Paris), Chez la Vieille (Paris), Table (Paris), and Supernature (Monaco). He is presently studying viticulture at the Lycée Viticole de Beaune in France.