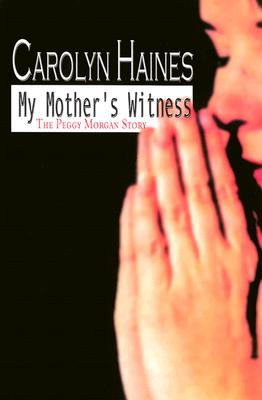 My Mother's Witness
Hardcover

* Individual store prices may vary.
Description
As a teenaged bride in 1964, Peggy Albritton thought marriage to Lloyd Morgan would deliver her from the poverty, neglect, and abuse of her childhood in rural Mississippi. Handsome and older, Lloyd would be the provider and caregiver that her father, Gene, never was. And above all, Peggy would not allow herself and her children to be victimized by violence as she and her mother, Inez, had been at Gene's hands. What Peggy could not know, as she said her vows before a justice of the peace, was that she had taken the first steps on a path that paralleled her mother's in every way-poverty, neglect, and abuse. But even more cruel, Peggy also would be exposed to the worst aspects of racial violence in a South embroiled in the Civil Rights Movement. For just as Inez knew the identities of the murdereres of the young Emmett Till, Peggy would hear the confession of the assassin who shot and killed Medgar Evers. For both women, the burden of such knowledge would exact a terrible penance. Yet in one critical way, Peggy's life diverged from her mother's. Inez never reported her knowledge to the authorities and was haunted until her tragic death by what she saw as her failure. Peggy, however, had the strength to deliver herself from her demons. She served as a witness for the prosecution at the retrial of Byron De La Beckwith, the man finally convicted of murdering Medgar Evers after 31 years. In one triumphant moment, she defied the cycle of fear and violence that had marked her life and her society for decades. My Mother's Witness is the story of that triumph. It is the testament of a daughter-battered, afraid, and alone-who bravely redeemed herself and her mother to atone for the sins of thefathers.

Christian Voice Publishing, 9781579660420, 368pp.
Publication Date: September 1, 2003
or
Not Currently Available for Direct Purchase