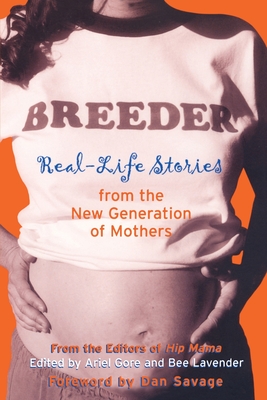 Breeder
Real-Life Stories from the New Generation of Mothers (Live Girls)
Paperback

* Individual store prices may vary.
Description
In this ground-breaking anthology, Ariel Gore and Bee Lavender ask real moms—from Web site designers to tattoo-clad waitresses—to laugh, cry, scream, and shout about motherhood. Allison Crews fights to have a voice and be recognized as a teen mother. Angela Morrill eschews both doctors and midwife and gives birth at home. Kimberly Bright draws compelling comparisons between "raising a toddler and having a psychotic boyfriend." For every young mom, Breeder offers inspiration, strength, wisdom, and humor. Contributors include Allison Crews, Beth Lucht, Ayun Halliday, Katie Granju, Peri Escarda, Allison Abner, and Kimberly Bright.
Seal Press, 9781580050517, 256pp.
Publication Date: April 10, 2001
About the Author
Ariel Gore is a journalist, writer, and teacher. Her novel We Were Witches was celebrated for its "piercing and wise" (Booklist) examination of modern womanhood. Gore is the founder of Hip Mama, an Alternative Press Award-winning publication covering the culture and politics of motherhood, and the creator of the Fascism Fatigue Coloring Book. She lives in Santa Fe, New Mexico.