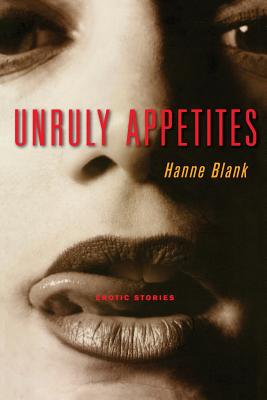 Unruly Appetites
Erotic Stories (Live Girls)
Paperback

* Individual store prices may vary.
Description
A tantalizing selection of twenty steamy and seductive tales by seasoned erotica writer Hanne Blank

This deftly written collection of twenty erotic tales is sure to titillate, intrigue and inspire. Editor of several successful erotica anthologies, Hanne Blank knows good sex, and this, her first book-length solo offering, demonstrates her considerable talents as a creator of erotic fiction. Blank's tantalizing descriptions, smart writing, and fantastic imagination are sure to hit their mark.

Unruly Appetites draws readers in immediately with the most scintillating, intimate details of its characters' unrestrained encounters. One story describes a chance meeting on the road where "maybe turns to yes without ceremony, without fuss." Readers may find themselves both shocked and enthralled by the human-feline encounter described in "The Princess and the Tiger," or lost in possibilities from the graphic memories of a foursome aroused by steamy Polaroids. Or intrigued by the adventures of pearls-from-Tiffany Katie with the nipple-less bra under her Chanel suit, or a young virgin's deflowering in Europe: "I wonder, does that make me a tramp, not knowing the last name of the man who took my virginity?". The myriad fantasies, perspectives, dreams, realities, groupings, shapes and ages presented here offer almost limitless variety.
Seal Press, 9781580050814, 208pp.
Publication Date: December 18, 2002
About the Author
Hanne Blank is a widely published essayist, reviewer, journalist, and fiction writer whose work has appeared in Penthouse, Best American Erotica, the Boston Phoenix, and The Elvis Presley Reader. She is the author/editor of several books on sexuality, including Shameless: Women's Intimate Erotica, Big Big Love: A Sourcebook on Sex for People of Size and Those Who Love Them, and Best Transgender Erotica. Coeditor of scarletletters.com and scarleteen.com, Blank lives in Baltimore, MD.