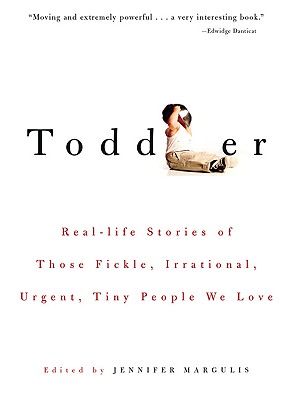 Toddler (Paperback)
Real-Life Stories of Those Fickle, Irrational, Urgent, Tiny People We Love
Seal Press, 9781580050937, 256pp.
Publication Date: October 2, 2003
* Individual store prices may vary.
Description
Forty delightful essays on the day-to-day experience of parenting toddlers

These clever, succinct and poignant tales capture all the hilarity, magic and chaos of raising these complex little people. Poised between the baby's and the child's world, toddlers teach us to take joy in the roundness and the texture of a small yellow ball, in the comfort of a warm blanket, in the beauty of a spider web. They help us see the world differently with their wonderfully wacky-and occasionally surreal-interpretations of everyday objects. They exasperate us, defy us and devastate us, yet they fill us with a profound sense of awe.

Readers share in the joy a father feels when his daughter looks at him and exclaims "dada!" (and the disappointment that follows when she addresses her Sippy cup by the same name), in the struggle of a blind mother in keeping track of her very mobile two-year-old, in the frustration a mother-who is also a family doctor-feels when the potty-training advice she routinely gives to worried parents doesn't work with her four-year-old triplets, and in the hilarious resignation of a father who comes to realize that even his bathroom time is now a family event.
or
Not Currently Available for Direct Purchase