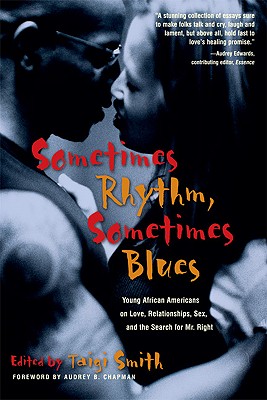 Sometimes Rhythm, Sometimes Blues
Young African Americans on Love, Relationships, Sex, and the Search for Mr. Right (Live Girls)
Paperback

* Individual store prices may vary.
Description
Today's women expect it all: a successful career, an understanding and equally successful mate, and children--all wrapped up in a white picket fence. But recent studies show that while black women have ascended to form a new middle class and have attained success in the business sector, black men haven't followed suit. Perhaps as a result, with other sociological and economic factors at play, many successful sistahs are having trouble finding a partner to call their own. This groundbreaking anthology explores the many reasons why--analyzing materialism and financial expectations, single motherhood, bling bling culture, media representations of African-American gender roles, missing fathers, incarcerated partners, and more--and offers hope from women who have beaten the odds. Writers including Kevin Powell and Victor LaValle weigh in on the men's side in a "Talking Back" section, while female contributors include Kiini Ibura Asalaam, Shawn E. Rhea, Shani O'Neal, and Asha Bandele.

Seal Press, 9781580050968, 256pp.
Publication Date: December 24, 2003
About the Author
Taigi Smith is a network news producer. Her writing has appeared in New York Newsday; Honey magazine; the San Francisco Chronicle; and the anthologies Step into a World, ReGeneration, Listen Up, and Colonize This!, among other publications. She lives in Brooklyn. Audrey B. Chapman is a nationally-known relationship expert. She has appeared on dozens of national radio and television programs, including Oprah, 20/20, and NPR's Morning Edition; and has been featured in the Washington Post, Essence magazine, the New York Times, the Los Angeles Times, Ebony, and others. Host of radio program "The Audrey Chapman Show," Chapman lives in Washington D.C.