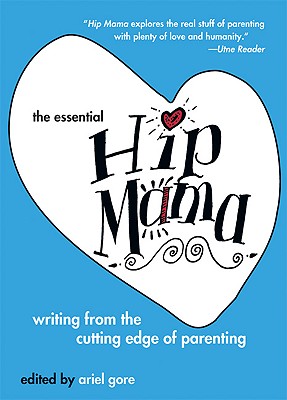 The Essential Hip Mama
Writing from the Cutting Edge of Parenting (Live Girls)
Paperback

* Individual store prices may vary.
Description
It's been over a decade since Ariel Gore, in a caffeine-induced brainstorm, invented Hip Mama as her senior project in college. The zine that's been called "fun and irreverent" by USA Today, "delightful" by Glamour, and "cutting-edge" by the Chicago Tribune has grown up alongside Gore's daughter, covering subjects from weaning to home schooling with a political edge and a puckish sense of humor. The Essential Hip Mama captures the heart of a decade's worth of earthy, honest, soulful parenting—and topics from circumcision to dating, abortion to the belief that "mothers don't fart." Gore has gathered in one volume the whispers and conversations heard in homes, on playgrounds, and in coffeehouses around the country. Reassuring and hopeful, The Essential Hip Mama is a brilliant testament that one becomes an "expert" simply through the act of mothering, echoing Gore's own words, "Whenever I've needed parenting advice, I've put out a call for submissions."

Seal Press, 9781580051231, 352pp.
Publication Date: November 1, 2004
About the Author
Ariel Gore is a journalist, writer, and teacher. Her novel We Were Witches was celebrated for its "piercing and wise" (Booklist) examination of modern womanhood. Gore is the founder of Hip Mama, an Alternative Press Award-winning publication covering the culture and politics of motherhood, and the creator of the Fascism Fatigue Coloring Book. She lives in Santa Fe, New Mexico.