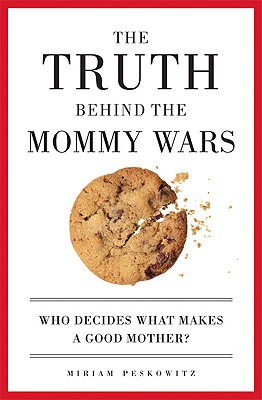 The Truth Behind the Mommy Wars
Who Decides What Makes a Good Mother?
Paperback

* Individual store prices may vary.
Description
The media, from Dr. Phil to the New York Times Magazine, is adamant that there is no love lost between working parents and those who stay home with their children, each fighting an ideological and economic war based on what they think is best for their children. Yet in reality, as Miriam Peskowitz powerfully discloses, parents don't want to fight one another at all; they simply want more options. Moreover, the very sides in this debate don't exist: one third of all mothers work part-time, falling in the vast abyss between full-time careerist and at-home mommy. How does the corporate climate in America force women to claim either a career or a family at any given time? Are the choices women are making—to either adjust careers, "carousel" in and out of the workplace, or quit altogether—really choices at all? And how do we expand the definition of productive worker to include an engaged parent? These questions and more are answered and explored in this moving and convincing treatise on the new-century collision between work and mothering.

Seal Press, 9781580051293, 256pp.
Publication Date: April 1, 2005
About the Author
Miriam Peskowitz is the author of Spinning Fantasies: Rabbis, Gender, and History and coeditor of Judaism Since Gender. Currently a part-time professor of Rabbinics at the Reconstructionist Rabbinical College, Peskowitz lives in Philadelphia with her family.