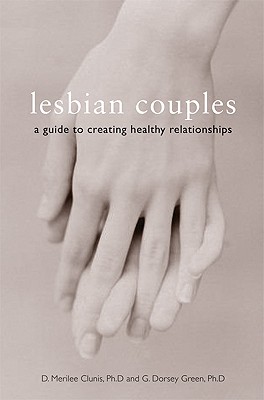 Lesbian Couples
A Guide to Creating Healthy Relationships
Paperback

* Individual store prices may vary.
Description
Written by two experienced lesbian therapists, Lesbian Couples covers a range of topics—commitment ceremonies and marriage, living arrangements, work, money, togetherness and separate identities, coming out to family and friends, resolving conflict and understanding each other—and uses a variety of helpful examples and problem-solving techniques, drawing from research done on lesbian couples over the past decade. The book pays special attention to differences of race, class, age and physical ability, and addresses the issues raised when one or both partners are recovering from alcohol, substance, or sexual abuse. The book also addresses differences that lesbians may encounter in their relationships regarding such issues as butch-femme, transgender identity, bisexuality, monogamy, and s/m. Thoroughly readable and extremely helpful, with an updated resource guide, Lesbian Couples is a book that every lesbian will want to own.

Seal Press, 9781580051316, 368pp.
Publication Date: December 21, 2004
About the Author
D. Merilee Clunis, Ph.D., and G. Dorsey Green, Ph.D., are both psychologists in private practice in Seattle. Together they lead workshops for therapists who work with lesbian couples. Their papers on lesbian couples have been presented at the American Psychological Association's annual meetings. In addition to Lesbian Couples, they have co-authored The Lesbian Parenting Book: A Guide to Creating Families and Raising Children.