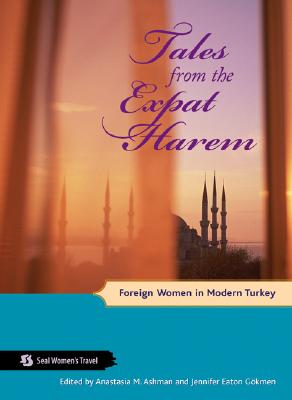 Tales from the Expat Harem (Paperback)
Foreign Women in Modern Turkey (Seal Women's Travel)
Seal Press (CA), 9781580051552, 293pp.
Publication Date: March 1, 2006
* Individual store prices may vary.
Description
As the Western world struggles to comprehend the paradoxes of modern Turkey, Tales from the Expat Harem reveals its most personal nuances. This illuminating anthology provides a window into the country from the perspective of thirty-two expatriates from seven different nationsartists, entrepreneurs, Peace Corps volunteers, archaeologists, missionaries, and otherswho established lives in Turkey for work, love, or adventure. Through narrative essays covering the last four decades, these diverse women unveil the mystique of the Orient, describe religious conflict, embrace cultural discovery, and maneuver familial traditions, customs, and responsibilities. Poignant, humorous, and transcendent, the essays take readers to weddings and workplaces, down cobbled Byzantine streets, into boisterous bazaars along the Silk Road, and deep into the feminine stronghold of steamy Ottoman bathhouses. The outcome is a stunning collection of voices from women suspended between two homes as they redefine their identities and reshape their worldviews.