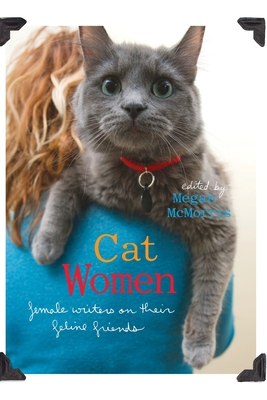 Cat Women
Female Writers on Their Feline Friends
Paperback

* Individual store prices may vary.
Description
Part diva, part purring furball, cats always keep you wondering. Are they happy to see you? Mad at the world? Cats are subtle little comics, rubbing against your legs when you'd forgotten they were in the room, purring in your ear in the middle of the night. What is it about these sly, droll, and unpredictable creatures that captivates us? And what's the deal with the whole crazy cat lady stereotype, anyway? From a tale about how rescuing a stray cat ended up saving a friendship to an unapologetic piece by a confirmed-and proud!-crazy cat lady, the essays in Cat Women range from thought-provoking and heartrending to laugh-out-loud funny, all delving into the many ways these often aloof little divas touch our lives.
Seal Press, 9781580052030, 272pp.
Publication Date: April 11, 2007
About the Author
Megan McMorris is a freelance writer based in Portland. The editor of Woman's Best Friend: Women Writers on the Dogs in Their Lives (Seal Press), author of Foghorn Outdoors Oregon Hiking, and coauthor of Foghorn Outdoors Pacific Northwest Hiking, she has contributed to such magazines as Self, Cooking Light, Runner's World, Woman's Day, and Fitness, among others.