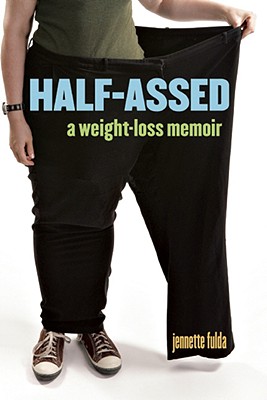 Half-Assed
A Weight-Loss Memoir
Paperback

* Individual store prices may vary.
Seal Press, 9781580052337, 256pp.
Publication Date: April 29, 2008
About the Author
Jennette was born in Indianapolis, but raised in Virginia, Maryland, Kentucky, and then Indiana again by a family of corporate gypsies. A graduate of Indiana University, she works full-time as a web developer and started the popular weight-loss blog, Half of Me, in January 2005.

After several weight loss attempts (during which she consumed well over two dozen donuts), she finally got her ass in gear in January of 2005. She is now thirteen pounds away from her goal of losing half her body weight.

When not blogging, Jennette can be found working her way through her Netflix queue, crocheting items that might be too fugly to wear, and sewing curtains that make her living room look only somewhat like a circus tent.