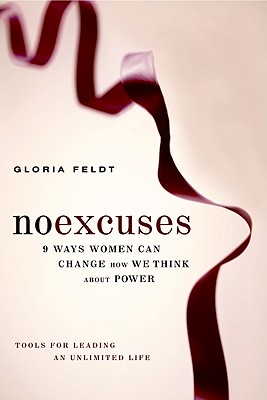 No Excuses (Hardcover)
9 Ways Women Can Change How We Think about Power
Seal Press (CA), 9781580053280, 384pp.
Publication Date: September 28, 2010
Other Editions of This Title:
Paperback (2/28/2012)
* Individual store prices may vary.
Description
Feminist icon Gloria Feldt pulls no punches in her new book, which encourages women to step into positions of power and leadershipnow. In No Excuses, she argues that the most confounding problem facing women today isn t that doors aren t open, but that not enough women are walking through them. From the boardroom to the bedroom, public office to personal relationships, she asserts that nobody is keeping women from parityexcept themselves.
Through interviews, historical perspective, and anecdotes, No Excuses examines why barriers to equality still exist in American society. Feldt employs a no-nonsense, tough-love point of view to expose the internal and external roadblocks holding women back, but she doesn t place blame; rather, she provides inspiration, hope, and courageas well as concrete power tools the 9 ways, with one highlighted in each chapterto aid women in securing equality and justice for themselves.
No Excuses is a timely and invaluable book that intends to help women equalize gender power in politics, work, and love.
About the Author
Gloria Feldt is a best-selling author, commentator, and public speaker on women, feminism, politics, leadership, media, and health. Former President and CEO of Planned Parenthood, she teaches Women, Power, and Leadership at Arizona State University. She splits her time between New York City and Scottsdale, Arizona."
Praise For No Excuses: 9 Ways Women Can Change How We Think about Power…
I was incredibly moved by the inspiring stories in No Excuses. To honor the women who came before us, we need to recognize each other and listen for our inherent wisdom. This is a book you'll be quoting." Rosario Dawson, actress

Feldt is one of the most motivating women in America, period. Her observations are sharp and her courage is contagiousfor women of both political parties." Cindi Leive,
Editor-In-Chief of Glamour magazine

An up-to-the-minute, indispensable book. This book is the coach young women need." Gloria Steinem

One of those books that has the power to change your life. It's challenging and smart, but most important, it gives you actual tools you can use to walk in your own power."
Jane Fonda

Gloria's redefinition of power is exactly what the world needs today."Peter Buffett, composer, philanthropist, and author of Life Is What You Make It

No Excuses challenges women to embrace their strength and choose power over fear." Jehmu Greene, President, Women's Media Center
or
Not Currently Available for Direct Purchase