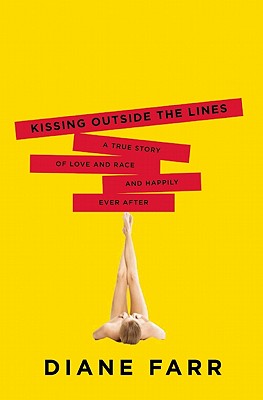 Kissing Outside the Lines (Hardcover)
A True Story of Love and Race and Happily Ever After
Seal Press (CA), 9781580053907, 289pp.
Publication Date: May 10, 2011
* Individual store prices may vary.
Description
Diane FarrNumb3rs star, Loveline veteran, and FunnyorDie.com contributoralways took for granted that she could love anybody she chose. But when she, a white woman, fell in love with a Korean-American man, she quickly learned a tough lesson: When it comes to navigating the landscape of interracial love in America today . . . you re going to step on some landmines. At turns introspective and outrageous, Kissing Outside the Lines is Farr's unapologeticoften hilariouslook at the complexities of interracial/ethnic/religious/what-have-you love, told through the lens of her own experience of dating, marrying, and creating a family with someone from a race and culture different from her own. Along the way, she exposes the many ways in which prejudice rears its ugly headwhether subtly or overtlywhen you dare to love outside the lines, and she shares the stories of other multiracial couples from different corners of the U.S. who have made a similar leap. With sharp wit and deft humor, Farr confronts the fears and reservations that come with loving outside of one's race, and she emerges with a powerful message: Love is love and family is familyno matter what it looks like from the outside.
About the Author
Diane Farr is a television actress, TV and magazine writer, nationally syndicated columnist, and the author of The Girl Code. She is the female lead on CBS s most-watched Friday night drama, Numb3rs, starred on the critically acclaimed FX series Rescue Me, and played a supporting role on Showtime's Californication in its third season; and she contributes to Glamour, Esquire, GQ, Cosmopolitan, Marie Claire, Jane, Parents, Los Angeles, Gotham, Self, and O magazine. Farr lives in Los Angeles, CA with her husband and three children."
Praise For Kissing Outside the Lines: A True Story of Love and Race and Happily Ever After…
As a journalist I found the reach of Diane's book inspiring and important, but as a wife to someone of a different ethnic backgroundit was like therapy with laughter. A must-read for all Americans."
Lisa Ling, Oprah correspondent and author of Somewhere Inside

Just because genetic admixture enhances the health of a population doesn't mean it is easy for the human beings who choose to build mixed families to create a sane healthy environment for the children of these unions who themselves must venture in to a world colored by the ancient cultural values of their parents' families and the prejudices of the present day. Diane Farr creates a smart, fun but unblemished look at this reality from the perspective of a woman who has been one of these courageous souls and lives this challenge daily."
Dr. Drew Pinsky, MD, Celebrity Rehab

Farr has three kids and still found time to write a pee-yourself funny examination of inter-racial love. I hate her."
Julie Bowen, actress, Modern Family
or
Not Currently Available for Direct Purchase