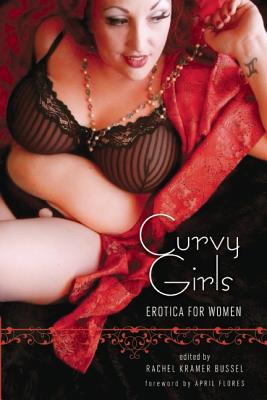 Curvy Girls (Paperback)
Erotica for Women
Seal Press (CA), 9781580054089, 254pp.
Publication Date: April 3, 2012
* Individual store prices may vary.
Description
From the editor of Dirty Girls comes a new anthology of steamy stories for women who don t fit into a size zeroor two, or fourand the men and women who love them.
In this voluptuously erotic collection, editor and best-selling author Rachel Kramer Bussel showcases the sensual side of having more to love, from the sexiness of big butts and plus-size corsets to the irresistible allure of pregnant bellies. No aspect of full-figured female sexuality is left unexplored, whether heterosexual or same-sex, raunchy or romantic, femme or butch. Bussel also includes seductive stories featuring characters of varying ethnic and racial backgrounds, exploring how different cultures approach size and eroticism. From trysts between long-time partners to one-night stands, from vanilla encounters to kinky romps, Curvy Girls is an all-inclusive celebration of the sensuality of larger womenin all their curvy glory.

About the Author
Rachel Kramer Bussel is a New York-based author, editor, blogger, and reading series host. She has edited more than thirty erotica anthologies, and has won five IPPY (Independent Publisher) Awards, three of them golds for Erotica (Tasting Him, Tasting Her, and Do Not Disturb). She is Senior Editor at Penthouse Variations, a sex columnist for SexisMagazine.com and has hosted and curated In The Flesh Reading Series in New York since October 2005. Her writing has been published in more than 100 anthologies, including Susie Bright s X: The Erotic Treasury, Best American Erotica 2004, Best American Erotica 2006, Zane's Purple Panties, and the New York Times bestseller Succulent: Chocolate Flava II. She has also contributed to publications such as Cosmopolitan, The Daily Beast, Fresh Yarn, mediabistro.com, Newsday, the New York Post, Penthouse, Time Out New York, and Zink."
Praise For Curvy Girls: Erotica for Women…
"If you're looking for a read that reminds you to enjoy yourself in the bedroom, on the kitchen floor and even outside of the house, pick up your own copy of Curvy Girls." RT Book Reviews (4 Stars)