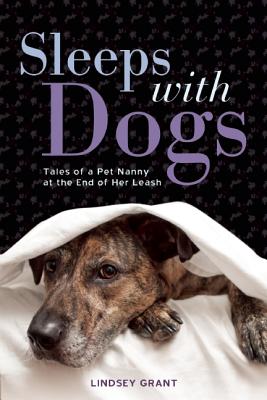 Sleeps with Dogs
Tales of a Pet Nanny at the End of Her Leash
Paperback

* Individual store prices may vary.
Seal Press, 9781580055475, 248pp.
Publication Date: September 23, 2014
About the Author
Lindsey Grant is the former Program Director for National Novel Writing Month, a nonprofit organization that encourages writers of all ages and backgrounds to pen novel drafts during the month of November. Her writing has been featured as part of Invisible City Audio Tours' Armada of Golden Dreams, KQED's Perspectives, and Line Zero. She co-authored the writer's workbook Ready, Set, Novel! and she holds an MFA in creative nonfiction and English from Mills College in Oakland, CA.

Prior to graduate school, Grant ran a dog walking and pet care business in the San Francisco Bay Area. She has since moved to Zurich, Switzerland, with her husband, where she writes, tries to speak German, and blogs about her attempts to assimilate at ptxpat.tumblr.com.