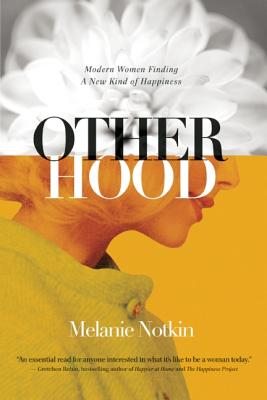 Otherhood (Paperback)
Modern Women Finding a New Kind of Happiness
Seal Press (CA), 9781580055710, 320pp.
Publication Date: March 3, 2015
* Individual store prices may vary.
Description
More American women are childless than ever beforenearly half those of childbearing age don t have children. While our society often assumes these women are childfree by choice, that's not always true. In reality, many of them expected to marry and have children, but it simply hasn t happened. Wrongly judged as picky or career-obsessed, they make up the Otherhood, a growing demographic that has gone without definition or visibility until now.
In Otherhood, author Melanie Notkin reveals her own story as well as the honest, poignant, humorous, and occasionally heartbreaking stories of women in her generationwomen who expected love, marriage, and parenthood, but instead found themselves facing a different reality. She addresses the reasons for this shift, the social and emotional impact it has on our collective culture, and how the new normal will affect our society in the decades to come.
Notkin aims to reassure women that they are not alone and encourages them to find happiness and fulfillment no matter what the future holds. A groundbreaking exploration of an essential contemporary issue, Otherhood inspires thought-provoking conversation and gets at the heart of our cultural assumptions about single women and childlessness.

About the Author
Melanie Notkin is an entrepreneur, author, speaker, spokesperson, marketer, and the leading voice of the nearly 50 percent of American women who are childless. Notkin is the founder and creator of the popular Savvy Auntie(r) lifestyle branda celebration of modern, cosmopolitan aunthood. Notkin s book on the subject, Savvy Auntie: The Ultimate Guide for Cool Aunts, Great-Aunts, Godmothers, and All Women Who Love Kids, was a Wall Street Journal bestseller. Notkin s writing has appeared in The New York Times and she is a contributor to the Huffington Post and PsychologyToday.com. She lives in New York City."