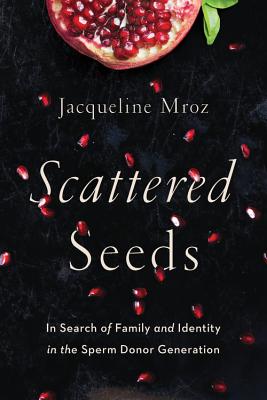 Scattered Seeds (Paperback)
In Search of Family and Identity in the Sperm Donor Generation
Seal Press, 9781580056168, 272pp.
Publication Date: June 6, 2017
* Individual store prices may vary.
Description
As typical as donor-conceived children have become, with at least a million such children in the US alone, their experiences are still unusual in many ways. In Scattered Seeds, journalist and writer Jacqueline Mroz looks at the growth of sperm donation and assisted reproduction and how it affects the children who are born, the women who buy and use the sperm to have kids, and the sperm donors who donate their genetic material to help others procreate. With empathy and in-depth analysis, Scattered Seeds explores the sociology, psychology, and anthropology surrounding those connected with fertility procedures today and looks back at the history that brought us to this point.

The personal stories in this book will put a human face on the issues and help to illuminate this country's controversial and troubling unregulated fertility industry-an industry that has been compared to the Wild, Wild West, where anything goes. What is the human cost of our country's unregulated fertility industry? How are the lives of sperm-donor families changed? Scattered Seeds will answer those questions, considering carefully the social and psychological dynamics surrounding those connected with fertility procedures today.
About the Author
Jacqueline Mroz is a veteran journalist specializing in reproductive and family issues. She was a radio journalist for the BBC, and writes for national magazines and newspapers, including The New York Times. Her 2012 article for The New York Times on a sperm donor who has 150 children garnered national attention. She has taught journalism at Montclair State University and Rutgers University. Jacqueline attended the University of Massachusetts, Amherst. She lives in Montclair, NJ, with her husband and three children.
Praise For Scattered Seeds: In Search of Family and Identity in the Sperm Donor Generation…
"An engaging and accessible introduction to a complex and morally fraught issue."
—Rewire