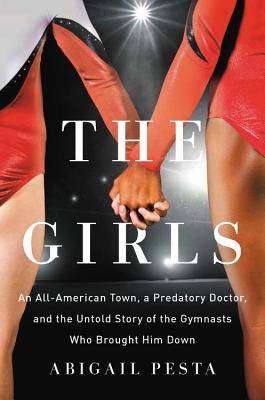 The Girls (Hardcover)
An All-American Town, a Predatory Doctor, and the Untold Story of the Gymnasts Who Brought Him Down
Seal Press, 9781580058803, 304pp.
Publication Date: June 18, 2019
* Individual store prices may vary.
Description
From an award-winning and respected investigative journalist, the inside story of how serial predator Larry Nassar got away with abusing hundreds of gymnasts for decades--and how a team of brave women, activists, and lawyers banded together to bring him down
Larry Nassar has been called one of the worst sexual predators in history. For years, the families in Lansing, Michigan admired and trusted him. He was a longtime doctor at Michigan State University, while also serving as the physician for the U.S. Olympic gymnastics team. Parents left their daughters in his care, grateful for the attention of this renowned doctor. He became a mentor and confidante to aspiring young gymnasts with big dreams.
In the wake of abuse revelations, athletes are asking why they weren't protected. Victims want to know why they weren't believed. Parents are questioning why authorities didn't stop him when they had the chance. How did this happen? And how can we prevent it from occurring again? Drawing on exclusive interviews, this book unveils the behind-the-scenes story on the scandal that riveted and devastated the world of elite sports--and the small community where it all began.
This is the narrative of how these women found their voice and came together, refusing to let the abuse of their past define their future. Their experience carries an important message for readers amid the ever-growing #MeToo movement: There is power in your voice.
About the Author
Abigail Pesta is an award-winning journalist and author who has lived and worked around the world, including New York, London, and Hong Kong. She is the coauthor of How Dare the Sun Rise, a memoir of a young woman's phenomenal escape from a childhood massacre in Africa and her journey to a new life in America. Her investigative and feature reporting has appeared in the Wall Street Journal, Cosmopolitan, NBC News, the New York Times, New York Magazine, Marie Claire, The Atlantic, Glamour, Newsweek, and The Daily Beast. Her investigative report on the "honor killing" of a young woman in Arizona was adapted into an episode of 48 Hours on CBS News, as well as an episode of Forbidden on Investigation Discovery, featuring interviews with Abby discussing her findings. She lives in Brooklyn, NY.