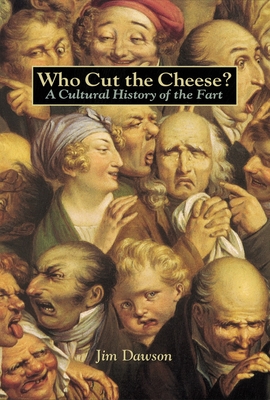 Who Cut the Cheese?: A Cultural History of the Fart (Paperback)
A Cultural History of the Fart
Ten Speed Press, 9781580080118, 175pp.
Publication Date: December 1, 1998
* Individual store prices may vary.
or
Not Currently Available for Direct Purchase
Description
We've told you HOW TO SHIT IN THE WOODS. We've taken you UP SHIT CREEK. Now, we dare to ask the eternal question...WHO CUT THE CHEESE? Which is to say, what exactly is a fart? Why do we do it? Why do we hide it when we do it? And why do we find farts so darn funny? A cut above anything else on the subject, this book really lets go and tells all, getting to the bottom of these mysteries. Author Jim sniffs out a load of historical and scientific fart tales, then offers the kind of fun facts you'll be dying to let slip at social occasions, in chapters like -Fart Facts That Aren't Just Hot Air, - -Gone with the Wind- (on famous movie farts), and -Le Petomane & the Art of the Fart- (on the most famous windbag in history). From fact to fiction to frivolous flatulence, this book is unquestionably a ripping good read.
About the Author
Jim Dawson is a product of West Virginia University, which at this very moment is probably burning his student records. Along with being a real smart feller (or something like that), he's a former editor of Hustler magazine and the author of several books that very few people have read, including the critically acclaimed WHAT WAS THE FIRST ROCK 'N' ROLL RECORD? Dawson lives in Hollywood, California.
Advertisement