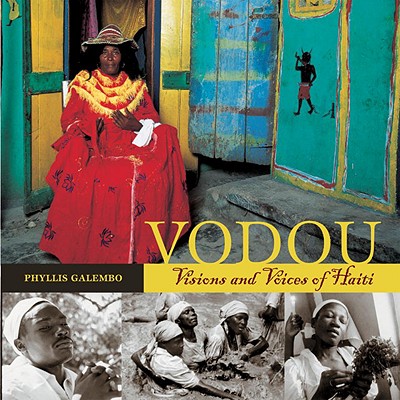 Vodou: Visions and Voices of Haiti (Paperback)
Visions and Voices of Haiti
Ten Speed Press, 9781580086769, 144pp.
Publication Date: March 1, 2005
* Individual store prices may vary.
or
Not Currently Available for Direct Purchase
Description
Now Back in Print!Eighty-plus brilliant color photographs are accompanied by captions and essays from experts of Voodoo, or VODOU, the dazzlingly symbolic spiritual tradition. Photographer Phyllis Galembo shows us the human and divine faces and voices of real Haitian Vodou in a beautiful, personal, and intimate document of a fascinating and deeply misunderstood religion.Reissued with a new cover to coincide with the author's one-person show at the Albany Institute of History and Art in New York.A groundbreaking collection that was before its time. As alternative religions such as Wicca gain in popularity, less understood traditions such as vodou are garnering more attention. Captions and essays from experts in the field accompany brilliant photographs documenting the vodou religious practice.
About the Author
PHYLLIS GALEMBO is a photographer and professor of art at the University at Albany, State University of New York. She has had one-person exhibitions at the International Center of Photography and the American Museum of Natural History in New York City and the National Museum of Natural History, Smithsonian Institution in Washington DC. Galembo is also the author of Divine Inspiration from Benin to Bahia and Dressed for Thrills: 100 Years of Halloween and Masquerade Costumes.

Gerd?E'A's Fleurant is a professor of musicology at Wellesley College in Wellesley, Massachusetts. He is also a practicing Vodou priest and the author of DANCING SPIRITS: RHYTHMS AND RITUALS OF HAITIAN VODOU, THE RADA RITE (Greenwood, 1996).
Praise For Vodou: Visions and Voices of Haiti…
Read reviews of Phyllis Galembo's exhibit at Sepia International in New York City (2005) at www.sepia.org
Advertisement