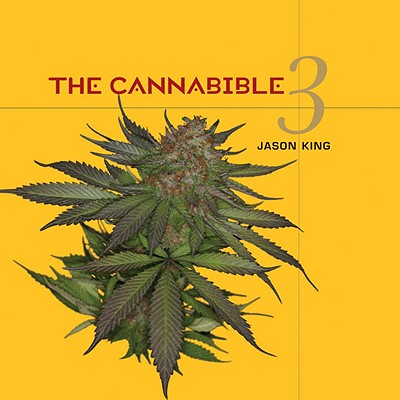 The Cannabible 3 (Paperback)
Ten Speed Press, 9781580087841, 222pp.
Publication Date: September 1, 2006
Description
When Jason King blew our minds with the first two CANNABIBLE books, we never imagined that the best was still to come. In CANNABIBLE 3, he's back with a whole new crop of marijuana strains, accompanied by informative and entertaining notes on their flavors, aromas, and effects. King heralds the latest achievements in overseas breeding, recommends the best bud for winding down after a stressful day, and discovers a nug that tastes uncannily like tropical Lifesavers candy. Packed with enough mouth-watering photos to induce a contact high, CANNABIBLE 3 is the perfect gift for pot aficionados and a must-have for fans of the first two volumes.
About the Author
JASON KING is a photographer, researcher, and writer, and one of the most respected authorities in his field. His work has appeared in magazines such as Cannabis Culture and Heads and in art galleries around the world. He occasionally makes his home in Hawaii.
Advertisement