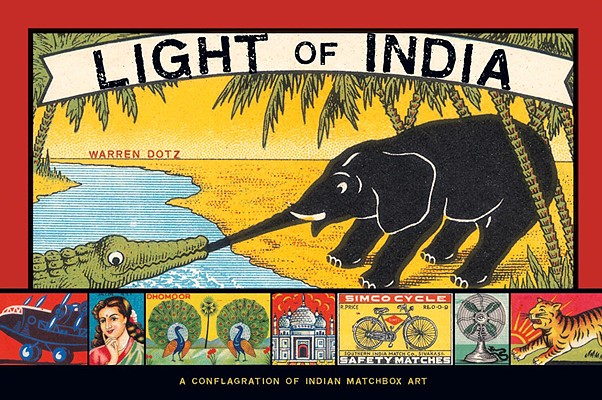 Light of India (Paperback)
A Conflagration of Indian Matchbox Art
Ten Speed Press, 9781580088572, 138pp.
Publication Date: October 1, 2007
* Individual store prices may vary.
Description
With all the zany vibrancy of a Bollywood musical, the colorful matchbox labels of LIGHT OF INDIA present a fascinating confluence of popular culture and a sophisticated graphic arts tradition that stretches back for centuries. Populated with pouncing Bengal tigers, regal jungle elephants, and Hindu gods and goddesses, these miniature masterpieces are worlds unto themselves, skillfully illustrated with a naive yet irresistible charm. This delightful art book is sure to fire the imagination of all who wish to study, preserve, and celebrate India's more humble, but no less brilliant, visual arts heritage. A dazzling collection of more than 300 vintage matchbox labels from India, dating from the turn of the century through the 1950s. Includes a discussion of Hindu iconography, recurring visual themes and symbols, and the cultural and historical significance of matchbox art. A great resource for graphic artists and designers, collectors of paper ephemera or advertising art, and students of Indian culture. Gift edition slipcase includes a textured novelty "striker strip" along the spine.Reviews"Masterpieces pop up where you least expect them, as revealed in Light of India."-East Bay Express.
About the Author
WARREN DOTZ is a pop culture historian and the author of eight books on advertising art. As an authority on product label art, his commentary has appeared in "Advertising Age, Brandweek, " and the "New York Times Magazine." He lives and works in Berkeley, California.