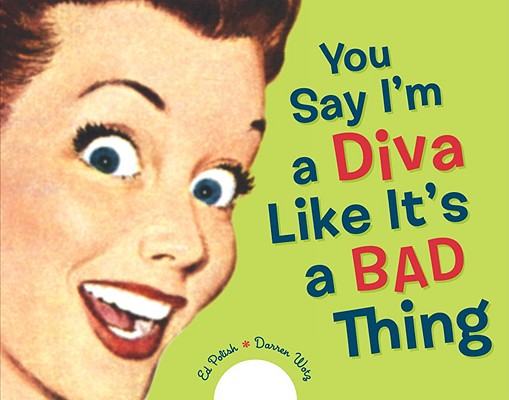 You Say I'm a Diva Like It's a Bad Thing (Spiral)
Ten Speed Press, 9781580089012, 128pp.
Publication Date: May 1, 2008
Description
Bold and defiant, like the women profiled between its covers, YOU SAY I'M A DIVA LIKE IT'S A BAD THING is a cranked-up collection of affirmations for mommies on the edge, self-styled drama queens, and domestic goddesses everywhere. Featuring full-color advertising images from the 1950s and 1960s paired with sly, laugh-out-loud sayings, this saucy little gift book tackles marriage, motherhood, housework, menopause, shopping, dieting, and more with clever humor and a healthy dose of attitude.
A G-rated version of the best-selling gift book, YOU SAY I'M A BITCH LIKE IT'S A BAD THING-the same sassy humor sans the sex and profanity. The BITCH easel-book series has sold more than 400,000 copies.

About the Author
ED POLISH is the owner of Ephemera, Inc., a novelty company specializing in stickers, buttons, refrigerator magnets, and other fun pop culture products. He resides in pastoral splendor in Ashland, Oregon. DARREN WOTZ does his best to appear productive to the untrained eye. Sarcasm is just one of the services he offers. He lives in Berkeley, California, and New York City.
Advertisement