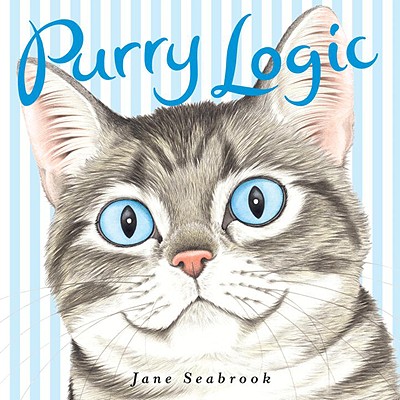 Purry Logic (Hardcover)
Ten Speed Press, 9781580089043, 72pp.
Publication Date: October 1, 2008
* Individual store prices may vary.
or
Not Currently Available for Direct Purchase
Description
An all-new, all-feline collection of adorable illustrations, humorous sayings, and unadulterated cattitude from the creator of FURRY LOGIC. Filled with wry witticisms to perk up even the most finicky cat lovers, PURRY LOGIC puts a distinctly feline twist on Jane Seabrook's popular FURRY LOGIC books. This delightful collection presents cuddly cats offering purr-worthy pick-me-ups like, "My only purpose in this life is to rest and recover from my previous lives," "If you didn't make the rules, just ignore them," and "When fat, arrange yourself in slim poses." Watercolor-painted in loving detail, Seabrook's sleek and sassy kitties remind us that the best things in life are furry.
About the Author
JANE SEABROOK is a designer and illustrator who, in recent years, has focused on paintings of wildlife. She lives in Auckland, New Zealand, with her husband, two teenage children, and four cats--three adorable seal-point Birmans named Fizz, Bean, and Maisie, and one elderly British blue named Philby.
Advertisement