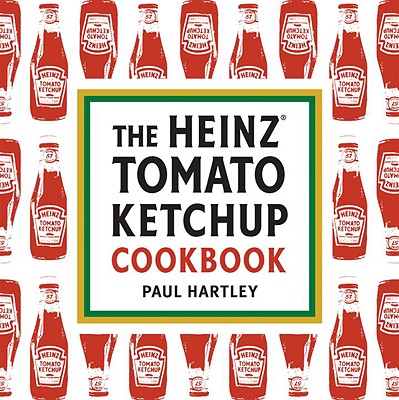 The Heinz Tomato Ketchup Cookbook (Hardcover)
Ten Speed Press, 9781580089364, 85pp.
Publication Date: September 1, 2008
* Individual store prices may vary.
or
Not Currently Available for Direct Purchase
Description
A full-color collection of 40 creative recipes starring everyone's favorite condiment.
Where would ketchup be without Heinz? In THE HEINZ TOMATO KETCHUP COOKBOOK, this iconic brand stars as the savory-sweet key ingredient in forty recipes ranging from the traditional, down-home casual (Fiery Barbecue Marinade) to the unexpected (Fragrant Vermouth Mussels). Ketchup-loving cooks will learn how to take this refrigerator staple from a humble condiment to a versatile addition to starters, soups, salads, entr?(c)es, and baked goods. Historical anecdotes and trivia from the Heinz Company round out this colorful collection of recipes, photography, and vintage advertising art.A Heinz sells 650 million bottles of ketchup each year.A Ketchup can be found in the kitchens of 97% of American homes.
About the Author
PAUL HARTLEY is the author of seven previous cookbooks, including The Marmite Cookbook, which has sold more than 100,000 copies. He is a food writer and radio host, and is a former restaurateur. He lives near Bath, England. THE AUTHOR SCOOP What was the hardest thing about writing a book?Getting started, I love collecting the ideas and recipes, researching the history, and then comes the day it needs writing down in some kind of order--that's the hardest.What food could you not live without?Onion, god how I love onions.Do you have any unusual or special family traditions?The first Sunday in December, the head of the family hosts an Advent Tea. All the family members HAVE to attend, it's Christmas food, readings, songs, and is unmissable.What do you like to make by hand?Mayonnaise. Flavored with fresh garden herbsWhat's the best way to spend a rainy Saturday morning?Having brunch with friends, espresso, cognac and eggs Benedict - just heaven.If you were an animal, what would it be?A Labrador. They say it's a dog's life so bring it on. My Labrador eats like a gourmet, gets pampered by pretty girls that call by the kitchen and taken for long country walks - definitely a dog.What did you want to be when you grew up?A classic motorcar auctioneer - I have owned over 100 classic cars from Bentleys to Cadillacs, Jaguars to Citroens.
Advertisement