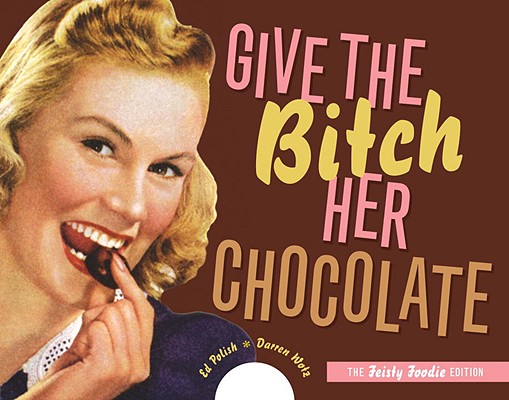 Give the Bitch Her Chocolate: The Feisty Foodie Edition (Spiral)
The Feisty Foodie Edition
Ten Speed Press, 9781580089746, 128pp.
Publication Date: March 1, 2009
Description
In the fifth installment of the best-selling BITCH series, each exuberantly vulgar dictum dishes on the delights of chocolate, coffee, and other intoxicating comestibles, and is thoughtfully paired with a fine vintage illustration.
GIVE THE BITCH HER CHOCOLATE brings a particularly piquant imperiousness to the table, serving up a feast of edible and potable quoteables from diva-licious dames. These hedonistic heroines bring haute cuisine to a whole new level that's at least as high as their hairdos. GIVE THE BITCH HER CHOCOLATE is the ultimate validation for a favorite foodie, churlish chocoholic, or domestic dominatrix because bitchiness isn't just an attitude--it's a lifestyle.
About the Author
ED POLISH is the owner of Ephemera, Inc., a novelty company specializing in stickers, buttons, refrigerator magnets, and other fun pop culture products. He resides in pastoral splendor in Ashland, Oregon. DARREN WOTZ does his best to appear productive to the untrained eye. Sarcasm is just one of the services he offers. He lives in Berkeley, California, and New York City.
Advertisement