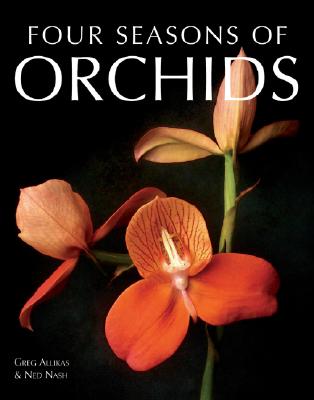 Four Seasons of Orchids (Paperback)
Creative Homeowner Press, 9781580113519, 256pp.
Publication Date: October 1, 2007
* Individual store prices may vary.
Description
Long prized by collectors and specialist cultivators, orchids are commonly (and mistakenly, as it turns out) believed to be difficult to grow and maintain. In fact, many varieties are as easily grown as any other perennial.
There are as many as 20,000 species with the family "Orchidae," including plants that bear some of Earth's most showy and flamboyant flowers. This superb book presents a selection of the most exceptional orchids anywhere, all of which can be cultivated at home. But unlike other books on this topic, "Four Seasons of Orchids "is divided by the season in which they flower. Compiled by renowned orchid photographer Greg Allikas and recognized orchid expert (and American Orchid Society judge) Ned Nash, the book is organized into four parts, Spring, Summer, Fall, and Winter, making it easy for any horticulturalist to plan his or her orchid year with dazzling displays of color. Full of magnificent, unique photographs and accompanied by a wealth of advice for their cultivation, this book is as beautiful as it is useful.

About the Author
Coauthor Greg Allikas has been a commercial photographer in the Palm Beaches and orchid grower for 28 years. He is awards photographer for West Palm Beach Judging Center and several annual south Florida orchid shows including Miami, Delray Beach, Deerfield Beach and Tropical. His photos have been featured in numerous AOS publications including the 1995, 1996 and 1998 calendars and an upcoming series of posters he has designed and produced. He serves on the AOS Information Committee. Numerous career awards include Grand Prize 13th World Orchid Conference photo contest. He is a member of the Tropical Orchid Society. Greg is the proprietor of the popular Orchid Photo Page and O zone on the World Wide Web at http: //www.orchidworks.com. Greg and Kathy maintain a mixed collection of about 1000 orchids comprised of cattleya, vanda, dendrobium and oncidium alliances as well as many unusual species orchids.

Coauthor Ned Nash has been an "orchid guy" all his professional life. He is a well-known and widely respected judge for the American Orchid Society, and most recently, he has been director of Education and Conservation for the AOS. He recently moved back to California to join Cal-Orchid, Inc.
or
Not Currently Available for Direct Purchase