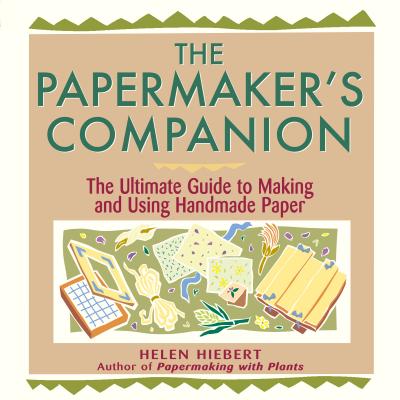 The Papermaker's Companion (Paperback)
The Ultimate Guide to Making and Using Handmade Paper
Storey Publishing, LLC, 9781580172004, 224pp.
Publication Date: May 15, 2000
* Individual store prices may vary.
Description
Craft your own colorful paper goods and personalized stationary. With clear, step-by-step instructions, Helen Heibert covers all aspects of the papermaking process — from growing and harvesting plants for a malleable paper pulp to embellishment techniques like dyeing, embossing, and laminating. With tips on building your own papermaking equipment, ideas for transforming junk mail into dazzlingly unique notecards, and much more, you'll be inspired to let your creativity shine as you explore the endless possibilities of handcrafted papers. 
About the Author
?Papermaker and artist Helen Hiebert is the author of The Papermaker's Companion, Paper Illuminated, and Papermaking with Garden Plants and Common Weeds. She served as Program Director at Dieu Donne Papermill in New York City for five years, where she taught papermaking workshops and her paper products were featured in the papermaking exhibition. Hiebert has also taught papermaking at the Women's Studio Workshop, the Horticultural Society of New York, and the New York Botanical Garden. Her paper products have appeared in House & Garden and Country Living magazines. Hiebert currently lives in Colorado.