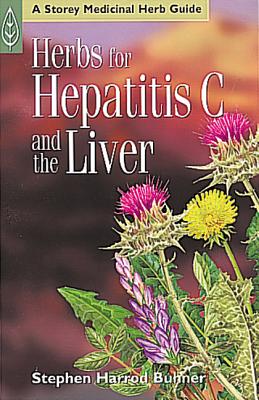 Herbs for Hepatitis C and the Liver (Paperback)
Storey Publishing, LLC, 9781580172554, 128pp.
Publication Date: July 1, 2000
* Individual store prices may vary.
Description
Providing practical guidance and hope, Stephen Harrod Buhner offers a thorough examination of the most effective herbal remedies for hepatitis C. While promoting a protocol of cleansing the liver and strengthening the immune system through a combination of diet, herbal medicines, and lifestyle changes, this guide will help you choose the best remedies for your individual needs. Clear descriptions of how common herbal treatments work to combat hepatitis C will empower you to make informed choices that can successfully mitigate your suffering. 
About the Author
Stephen Harrod Buhner is the author of Herbal Antivirals, Herbal Antibiotics (now in its second edition), and 17 other works including Herbs for Hepatitis C and the Liver, Sacred Plant Medicine, The Lost Language of Plants, The Secret Teachings of Plants, and Ensouling Language. He speaks internationally on herbal medicine, emerging diseases, complex interrelationships in ecosystems, Gaian dynamics, and musical/sound patterns in plant and ecosystem functioning. He is a tireless advocate for the citizen scientist, the amateur naturalist, and community herbalists everywhere. He lives in New Mexico.