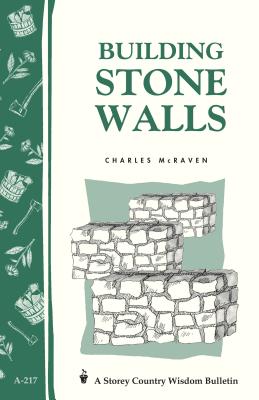 Building Stone Walls (Paperback)
Storey's Country Wisdom Bulletin A-217
Storey Publishing, LLC, 9781580172653, 32pp.
Publication Date: January 11, 1999
* Individual store prices may vary.
Description
Since 1973, Storey's Country Wisdom Bulletins have offered practical, hands-on instructions designed to help readers master dozens of country living skills quickly and easily. There are now more than 170 titles in this series, and their remarkable popularity reflects the common desire of country and city dwellers alike to cultivate personal independence in everyday life.
About the Author
Charles McRaven is a stonemason and blacksmith, nationally known for building and repairing dozens of stone structures and log homes. He has written extensively on stone, including the books Building with Stone and Stonework, and articles for Country Journal, Fine Homebuilding, and many regional magazines. He lectures and conducts workshops and private courses in stone construction. Charles lives in Virginia.