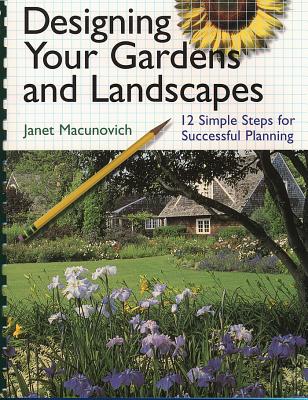 Designing Your Gardens and Landscapes (Paperback)
12 Simple Steps for Successful Planning
Storey Publishing, LLC, 9781580173155, 176pp.
Publication Date: January 10, 2000
* Individual store prices may vary.
Description
Create the landscape of your dreams! This practical, easy-to-use guide covers everything you need to know to design a customized and dazzling landscape. Using a simple 12-step method, Janet Macunovich shows you how to assess your site, set a budget, choose plants, and make final adjustments before planting. With help from handy checklists, helpful illustrations, and creative techniques, Macunovich stresses the importance of considering future maintenance as you design a functional and elegant landscape you'll enjoy for years to come.
About the Author
Author of several books on gardening, including Easy Landscape Design, Easy Garden Design, and the all-time favorite, Caring for Perennials, Janet Macunovich owns a landscape and design company called Perennial Favorites. A garden designer and lecturer, she also teaches classes in garden design and maintenance techniques in Michigan, where she lives and has been called "the lady with the flower house, the one with no lawn." Janet has taught at Cranbrook House and Garden Auxiliary, Detroit Garden Center, Perennial Plant Association, and Matthaei Botanical Gardens. She has been a featured presenter of such workshops as "One-Hour Month Gardening" for over 18 years, averaging 1,000 students per year. Janet's weekly gardening column appears in the Detroit News and she also shares her knowledge through radio programs in the Michigan area on a regular basis.