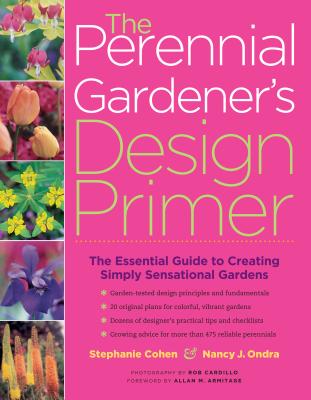 The Perennial Gardener's Design Primer (Paperback)
Storey Publishing, 9781580175432, 320pp.
Publication Date: February 1, 2005
Description
Turn your outdoor landscape into a rich, living canvas of color and texture. Encouraging experimentation, Stephanie Cohen and Nancy J. Ondra show you how to plan a garden that incorporates unique combinations of plants to achieve stunning effects. With an overview of garden design fundamentals and 20 sample garden plans, Cohen and Ondra will inspire you to play with creative juxtapositions of vibrant hues and subtle textures. Let your imagination run wild as you create your own unique and original garden designs.
Advertisement